Efficiency and productivity are two of the most important metrics that business owners are determined to achieve both on a short and long-term basis. And this is especially true in the brokerage industry. Because of the complexity of the international trade, along with other intricacies in the industry, managing a customs brokerage firm can be really challenging sometimes.
That said, in order to provide the maximum level of service quality, customs brokers must ensure a fast and efficient process. To help you with that, consider these tips that will help boost the efficiency and productivity of your brokerage operation today.
1. Take Advantage of Digital Tools
image from drprem.drpremandassocia.netdna-cdn.com
We're practically living in the future, so do not fail to take advantage of the technological tools that can help streamline your business's operations.
New digital tools such as track and trace apps, web reporting, document imaging, electronic billing, etc., make it easier to submit documents to your clients, track the movements of goods, manage paperwork more efficiently, and stay up to date with the latest news in the international trade.
Though they require significant upfront investment, equipping your business with digital tools will surely pay off in the long run.
2. Find Ways to Lower Import Cost
image from assets.entrepreneur.com
As a broker, it is not only your job to get the shipments on their final destination legally, but also give your clients more chance save significant money in the shipping process. You should always seek ways to legally reduce the import cost.
For example, you need to be aware of certain goods that may qualify for preferential access, granted under Preferential Trade Agreements. In this circumstance, import tariffs are significantly reduced, helping your client to reduce their importing expenses.
3. Keep Your Records Up-to-Date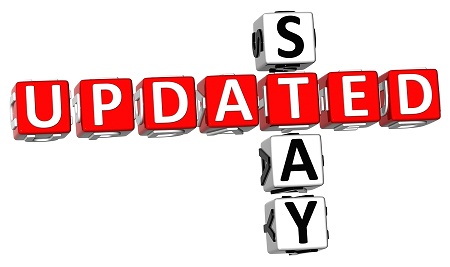 image from m.cdn.blog.hu
Brokerage companies must always keep a well-maintained record of all shipments, from procurement to payment for seven years. This includes documents such as invoices, shipping records, proof of origin, markings, value adjustments, and others.
4. Choose a Niche to Specialize In
image from cdn5.fedobe.com
Selecting a niche to focus on will help you develop a specific domain expertise that your competitors won't have. A niche can be a country or region, a specific industry like automotive or garment, a specific mode of transportation like ocean or trucking, or specific service levels like high interaction, high compliance or lowest cost. It could also be the size of clients you want to have business with.
5. Stop Working with Carriers that Under-Perform
image from cdn.careandgrowth.com
For sure, all brokerage company will encounter a few occasion problems on their operations, but it is when the failure of the service become chronic that you have to consider dropping the carrier from your timetable.
Carriers who don't deliver on their promise will not only affect your reputation but will also keep you from having loyal customers. While it's one thing to give them a second chance, you need to draw the line before the problems affect your own business.
6. Outline the Scope of Your Service
image from img.scoop.it
To avoid disputes with your clients, you need to clearly outline your duties and responsibilities as a broker. In doing so, you also give them a clear idea of the scope of your service. For instance, when they ask for your expertise about a very specific case, you must tell them outright if the cost of such services (consulting) is already included in the regular brokerage fee or if they are charged additionally.
7. Stay Updated
image from happydiggers.net
International trade is always changing. So, to avoid accidental non-compliance, you must keep up with the latest rulings, trade news, regulatory changes, and cross-border issues which can impact your and your client's business. It is also advisable if you attend educational events such as compliance and risk management seminars regularly. These events will not only help you improve your knowledge but also give you the chance to expand your network.
8. Be Responsible and Trustworthy
image from blog.soliant.com
As a broker, you are tasked to represent your client to the best of your abilities – and this includes full adherence to applicable customs laws. If you fail to observe these laws while doing business on behalf of your clients, it can result in irreversible damages, delays and revenue losses. Worse, it can damage the reputation of your brokerage firm and of your client.
You must know your scope of authority, make effort to improve your skills and conduct internal audits to improve operational efficiency. An honest broker also provides accurate data and discloses any false or misleading information to their client.
These are just some of the ways to ensure that the productivity and efficiency of your brokerage firm are always at the optimum level. Need a helping hand on starting your import and export business today? Contact Excelsior Worldwide Freight Logistics Corp. and let us help you in your journey in the import-export industry this 2017 and beyond. Call us at (+632) 525-9775 or email us at wecare@excelsior.ph.