6 Biggest Frustrations of Importers and Exporters
6 Biggest Frustrations of Importers and Exporters
image from http://cf.ltkcdn.net
No industry is free from problems and complaints, even the importing and exporting business. As complex as it would appear, the world of import and export can be one of the most daunting endeavors that you would get into, especially if you are not well-versed with its intricacies.
We will uncover some of the enduring pains and nuances that importers and exporters faced in their international trading business. From the struggles of finding an honest customs broker to unseen charges and changing regulations, knowing these situations that might occur in your trading business will make you prepared for the unexpected to a certain degree.
1. Lack of Access to Honest Customs Brokerage Firm
image from http://drjosephbowles.com
Many companies are struggling to find an honest customs broker that they can fully trust. It could be because they are still new in the business, or they don't have any criteria that can help them in the selection process.
Either way, choosing a truthful and straight to point customs brokerage firm can be very beneficial to a business, simply because they make the whole importing and exporting process much easier for you: From doing customs transaction on your behalf to payment of duties and taxes, they make sure that all your freights will arrive at its destination on time, while making significant cost-savings along the process.
2. Faulty and Inefficient Logistics
image from https://www.vitronic.com
Logistics plays a very critical role in a trading business, that is why even a simple glitch can cause pains and nuances to both importer and exporter. This may include delay at the port of loading, delay at transshipment, withdrawal of inbound vessels and many others.
These delays can escalate to a lot of troubles, primarily because these delays are never communicated to consignee until they asked. It also gets worse when the shipping line keeps on giving faulty arrival dates just to save their grounds. This fallacious information can lead to the company not being able to take an alternative course of action, resulting in bigger shipping expense.
3. Insufficient Expertise of the Broker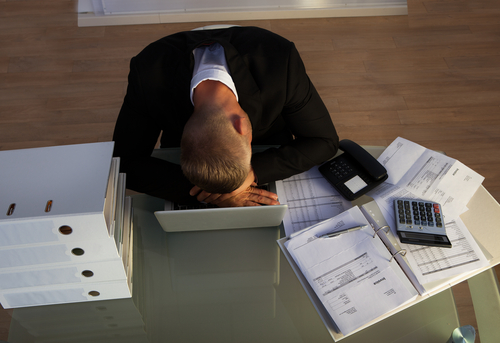 image from http://cdn2.hubspot.net
Aside from honesty and reliability, another factor or quality that many businesses struggle to find nowadays are an equally capable customs broker. Many small to medium sized companies that import or export their products and doesn't have someone on staff to manage their customs obligations experience this struggle first.
Instead of making the process much easier for you, partnering with a broker that lacks knowledge about the constantly changing regulations international trade can result in delayed shipments, costly penalties, fees, or worse – a lost customers due to a bad experience.
Their lack of knowledge can also inhibit companies from expanding their sales opportunities beyond their current market. If the customs broker doesn't have a solid understanding of international trade, then the business may not be able to know the various marketplaces and tariff schedules that they can take advantage of and make significant savings.
4. Hidden Charges
image from http://blog.upack.com
If dishonesty and lack of knowledge didn't get you, hidden charges surely will. Because of its complexity, identifying hidden charges in importing and exporting is quite a challenge, especially if you don't have the service an honest and capable customs brokerage provider.
Some of the cost that is often not accounted for in landed cost calculations are:
• Customs Exams
• Less than Container Load (LCL)Charges
• Port Fees
• Chassis Fee
• Wait Time Fee
• Terms of Sale
These are just some of the factors that can come into play and affect the price you turn out paying for your imported products. You need to be keen to these costs because no matter how well you calculate your landed cost, these "hidden" costs are likely to show up in the final computations of your imports.
5. Severe Document Backlogs
image from http://arhibox.com
There are rules and regulations that need to be met in the importing and exporting world to ensure that goods are moved legally without any impediment developing in the process. That is why a delay in documentation process can immensely affect the whole importing process, thus increasing expenses such as storage cost, fines, and penalties.
Customs clearance requires set of documents to be submitted by the importer, by the airline, shipping line or concerned freight forwarder, as well as the customs documentation prepared and submitted by clearing agent on behalf of the importer. So, to avoid any delays, it is important to provide complete and accurate information to the customs broker/freight forwarders so that the clearance process will be smoother and your shipment is less likely to face with any exams
6. Sudden Change of Rules and Regulations
image from http://dsps.wi.gov
One of the most terrible situations in the importing/exporting industry are the sudden changes in rules and regulations of the importing and exporting country. For instance, a huge quantity of cargo is in transit, and the country of destination suddenly issues an order that bans the import of that same item that the importer has in-transit.
Since the vessel can no longer unload the freights into the destination country, either the seller or the buyer should bear the loss or will need to look for an alternate buyer in some other country to dump the cargo. Likewise, sudden new taxes and duties on export items may also result to exporter not being able to fulfill the order.
Contingency planning, along with little precautions can help you overcome these notorious headaches in the importing and exporting world. Likewise, these can also be avoided if you partner with a seasoned and competent customs brokerage firm that is driven on giving quality and upright service to their clients.
Let Excelsior Worldwide Freight Logistics Corp. help you throughout the whole importing and exporting process. Call us at (+632) 525-9775 or email us at wecare@excelsior.ph.
Source:
http://www.posteverywhere.com/customs-clearance-problems/
http://www.managementstudyguide.com/imports-documentation-in-customs-clearance.htm#