Cargo Insurance: Top Reasons Why Your Import/Export Business Need It!
In every type of business, it's minimizing risk is equally important as achieving maximum return. If your business imports or exports its products, it means you're putting an investment at stake every time you ship cargo. This is why it is extremely vital to have your cargo covered with cargo insurance because your business could lose an absolutely insane amount of money in case everything went spiraling down.
In the Philippines, under Sec.99 of Presidential Decree No. 612, also known as Insurance Code of the Philippines, a marine insurance should cover you against damages or loss on:
• Vessels, craft, aircraft, vehicles, goods, freights, cargoes, merchandise, effects, disbursements, profits, moneys, securities, chooses in action, evidences of debts, valuable papers, bottomry, and respondentia interests and all other kinds of property and interests therein, in respect to, appertaining to or in connection with any and all risks or perils of navigation, transit or transportation, or while being assembled, packed, crated, baled, compressed or similarly prepared for shipment or while awaiting shipment, or during any delays, storage, transhipment, or reshipment incident thereto, including war risks, marine builder's risks, and all personal property floater risks;
• Person or property in connection with or appertaining to a marine, inland marine, transit or transportation insurance, including liability for loss of or damage arising out of or in connection with the construction, repair, operation, maintenance or use of the subject matter of such insurance (but not including life insurance or surety bonds nor insurance against loss by reason of bodily injury to any person arising out of ownership, maintenance, or use of automobiles);
• Precious stones, jewels, jewelry, precious metals, whether in course of transportation or otherwise.
• Bridges, tunnels and other instrumentalities of transportation and communication (excluding buildings, their furniture and furnishings, fixed contents and supplies held in storage); piers, wharves, docks and slips, and other aids to navigation and transportation, including dry docks and marine railways, dams and appurtenant facilities for the control of waterways.
• "Marine protection and indemnity insurance," meaning insurance against, or against legal liability of the insured for loss, damage, or expense incident to ownership, operation, chartering, maintenance, use, repair, or construction of any vessel, craft or instrumentality in use of ocean or inland waterways, including liability of the insured for personal injury, illness or death or for loss of or damage to the property of another person.
Whether exporting or importing or using an air freight or ocean freight for your international shipping, marine cargo insurance covers loss and/or damage of cargo while it is in transit between the points or origin and final destination.
Here are five reasons why your import/export business need to protect your freight with cargo insurance.
1. Reduce Risk of Financial Loss
image from wibestbroker.files.wordpress.com
Whether you're an exporter who has not been paid for the goods at the time of shipment or an importer who has paid for all of the goods prior to receiving the, having your cargo insured protects you from potential financial loss if the goods are lost or damaged during the transit.
2. General Average – Speed up the Release of Your Cargo
image from fastpostitalia.com
In cargo insurance, general average means general loss. When the general average is declared, both the ocean carrier and the cargo owners are liable for loss or damage to all the cargos aboard in the ship, as well as the ship itself. Under this circumstance, you may be required to post a bond and/or cash deposit in order to obtain the release of your cargo following a general average – even though there was no loss or damage to your goods.
By availing cargo insurance, you take the load off your shoulder as the insurance company assumes the responsibility and expedites the release of your cargo.
3. Contractual Requirement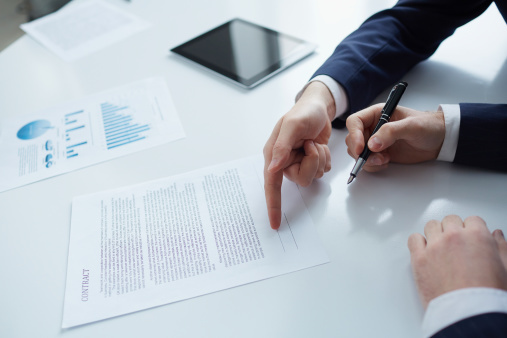 image from mediashower.com
If your customers obligate you through a contract to provide ocean cargo insurance, that is because they want to protect their interest and or their bank's interest as well. This is especially true when selling goods in CIP or CIF (click the link to learn more about Incoterms). Failing to avail cargo insurance cannot only subject you to financial loss if there is loss or damage to the goods, but non-compliance with the terms of your contract with the buyer can also result in loss of sales and legal problems.
4. Coverage for Limited Carrier Liability
image from businessinsurancequotes.com
By law, carriers are not fully responsible for many common causes of loss in transit e.g. Acts of God, general average, etc. In the event they are liable, their liability is also limited – either by contract stipulated in the bill of lading or by law. To make up for the limited carrier liability, the best thing that you can do is to purchase a cargo insurance.
5. More Control Over Terms
image from i0.wp.com
While counting on your buyer's or seller's insurance may be a viable option, having a cargo insurance provides another layer of security and peace of mind. Purchasing a cargo insurance puts you on the higher ground by giving you more control over insuring terms, valuation, and limits provided by each insurer, ensuring that all these are a perfect match to your business' needs. As an importer, purchasing your own cargo insurance saves you a lot of time and effort from dealing with foreign insurance company provided by the seller, especially from a country with a different language.
These are the top compelling reasons why you should definitely need a cargo insurance for your import/export business. Want to know more? Contact Excelsior Worldwide Freight Logistics Corp. and let us help you in your journey in the import-export industry this 2017 and beyond. Call us at (+632) 525-9775 or email us at wecare@excelsior.ph.